Get ready to unlock the potential of generative AI and shape the future you live in!
Welcome to the Generative AI ESSENTIALS course of EIT Digital, your gateway to unlocking the transformative power of Generative AI. Whether you're an experienced AI practitioner looking to deepen your knowledge or a newcomer to this dynamic field, the Generative AI ESSENTIALS course offers a comprehensive foundation and hands-on experience across key aspects, including project management, marketing and customer journey, and the ethical and responsible use of this revolutionary technology.
In each 2-hour standalone session, taking place online once a week for four weeks, our expert practitioners combine theory, practical applications, and engaging activities to provide you with the essential knowledge and skills to navigate the ever-evolving AI landscape. Each session includes a competency quiz to reinforce your learning.
Upon successful completion of all 4 sessions, you will earn a Certificate of Completion.
You can also tailor your learning journey by selecting individual sessions that align with your specific needs and interests.
We look forward to meeting you online!
1 training per week up to four weeks
2-hour session per training
Certificate of completion
Upon completion of all trainings
Validated by EIT Digital
Live interactive videoconference
English
€29 / session, introductory session free
Students enroll for free ⇢ Register here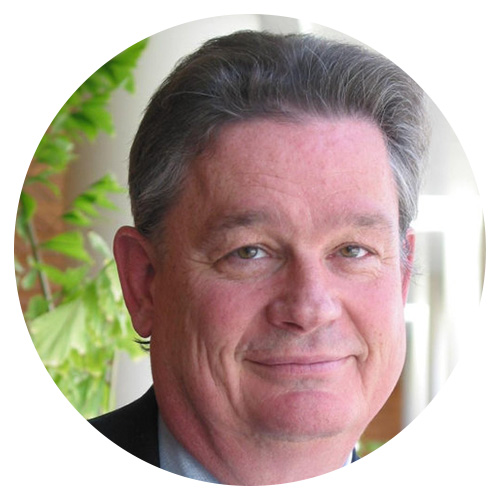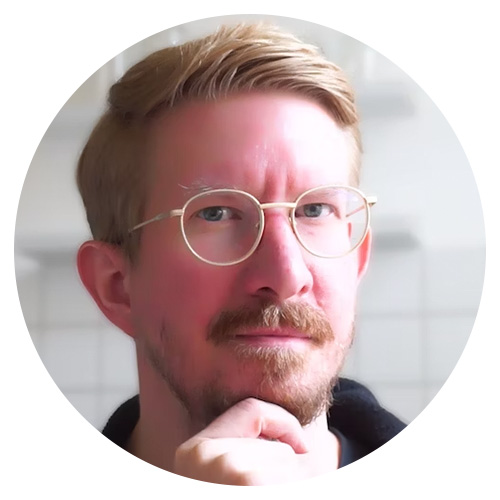 Session 1: Introduction to Generative AI
Leveraging the Power of AI: The Case of ChatGPT
What is Generative AI, how it will evolve, what breakthroughs can we expect?

How can Generative AI be harnessed for positive social and environmental impact?

What is the difference between AI and IA (Intelligence Augmentation)?
These are crucial questions as Generative AI is getting better by the day and becoming one of the most important world-changing power tools. So now is the time to get truly inspired, climb up the learning curve, and unleash more of your creative potential.
In our initial introductory lecture, we will guide you through the past and the future of Generative AI, equipping you with the right tools to address the numerous questions that arise in association with this technology.
Finally, we will also show how to effectively leverage its power across various domains with a dedicated hands-on focus on the well-known ChatGPT application.
28 November 2023

15:00 - 17:00 CET
Learning Topics
Inspiration: What is Generative AI in the context of AI's history, present, and future.

Climbing Up: Ways to accelerate your learning trajectory.

Unleashing Creativity: Ways to stay future-ready in the AI era.

Deep dive into ChatGPT's features.

Techniques for basic and advanced prompting and real-world applications.
What You'll Take Away
By the end of this session, you'll understand the importance of upskilling with today's generative AI tools to get more work done, both faster and at higher quality, as well as some pitfalls to avoid, all within the broader context of the past, present, and future of Artificial Intelligence (AI) and Intelligence Augmentation (IA). You will also be equipped with the skills to fully utilize ChatGPT and apply these techniques in your own projects and research.
Biography Jim Spohrer
Jim Spohrer is a former industry executive (Apple, IBM), who is a member of the Board of Directors of the non-profit ISSIP (International Society of Service Innovation Professionals) and ServCollab. At IBM, he served as Director for Open Source AI/Data, Global University Programs, IBM Almaden Service Research, and CTO IBM Venture Capital Relations Group. At Apple, he achieved Distinguished Engineer Scientist Technologist (DEST) for authoring and learning platforms. After MIT (BS/Physics), he developed speech recognition systems at Verbex (Exxon), then Yale (PhD/Computer Science AI). With over ninety publications and nine patents, awards include AMA ServSIG Christopher Lovelock Career Contributions to the Service Discipline, Evert Gummesson Service Research, Vargo-Lusch Service-Dominant Logic, Daniel Berg Service Systems, and PICMET Fellow for advancing service science.
Biography Marco Podien
Marco Podien is a seasoned IT professional with a deep-rooted passion for Generative AI. Ever since the advent of ChatGPT, he's been captivated by its transformative potential. As an organizer of communities focused on this innovative field, Marco is eager to share his insights and enthusiasm on ChatGPT.
Session 2: Project Management
Navigating Project Management with AI: A Modern Approach
Explores the intersection of artificial intelligence and project management. Learn how AI can revolutionize project planning, resource allocation, and decision-making. This practical programme provides hands-on experience to harness AI's potential for more efficient and effective project execution. Whether you're a seasoned project manager or new to the field, this course equips you with essential skills to excel in the digital age of project management. Join us to unlock the future of successful project delivery.
5 December 2023

11:00 - 13:00 CET
Registration closes 4 December at 15:00 CET.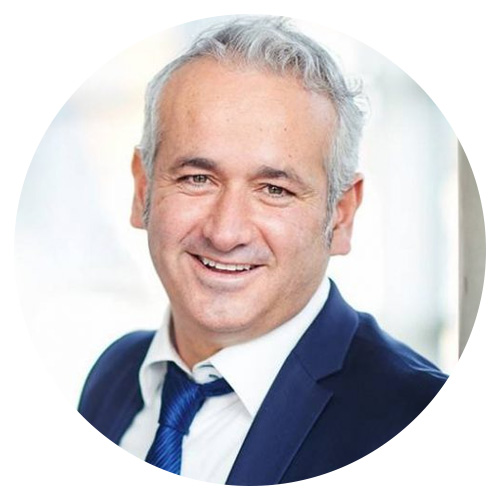 Learning Topics
Introduction to the Project Economy and Modern Project Management concepts.

Creative ways AI can help find new solutions and improve our projects.

The latest simple tools and trends in using AI to manage projects better.
What You'll Take Away
By the end of the session, you'll know more about how AI can make your projects run smoother and more successful. You'll be ready to try out new ideas and tools in your next project!
Biography Antonio Nieto-Rodriguez
Thought leader, author, practitioner, and professor in project and strategy implementation.
Author of the Harvard Business Review Project Management Handbook, the featured HBR article The Project Economy Has Arrived, and five other books, Antonio is the creator of concepts such as the Project Economy. He is the most published author of project management articles in HBR.
His research and global impact on modern management has been recognized by Thinkers50. Fellow and Former Chairman of the Project Management Institute, he is the creator of the Brightline Initiative, founder of Projects&Co, and co-founder of PMOtto and the Strategy Implementation Institute. Born in Madrid, Spain, and educated in Germany, Mexico, Italy, and the United States, Antonio is fluent in five languages. He has an MBA from London Business School. He is a member of Marshall Goldsmith 100 coaches. You can follow Antonio through his LinkedIn Newsletter - Lead Projects Successfully, his popular online course Project Management Reinvented for Non-Project Managers, and his website.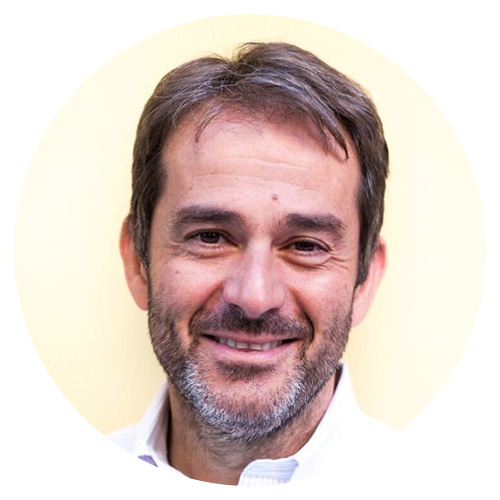 Session 3: Marketing and customer care
Generative AI: Unlocking the Future of Customer Journeys
Artificial Intelligence has seamlessly integrated into our daily lives, quietly shaping our experiences. When channelled into Generative AI for Marketing, it not only transforms how businesses engage with their audiences but also opens new frontiers in customer journey optimization.
Join us as we explore the profound implications and evidence-based applications of Generative AI across diverse marketing domains, all aimed at enhancing marketing effectiveness and guiding the future of customer journeys.
12 December 2023

11:00 - 13:00 CET
Registration closes 11 December at 15:00 CET.
Learning Topics
Generative AI in the Context of Customer Journey Optimization

Leveraging Generative AI Tools for Enhanced Marketing

Real-world Use Case: Elevating a B2B Product Launch through Generative AI
What You'll Take Away
By the end of this session, you will gain insights into how Generative AI can revolutionize customer journey optimization in marketing. You'll be equipped with the knowledge to harness these tools effectively and drive more successful marketing campaigns while connecting with your audience in innovative ways.
Biography Edwin M. Colella
Edwin is an incredible Innovation & Technology Business enthusiast with an extensive work experience, beginning in 2006 with Ferrari S.p.A. where he served as Global Marketing Director. From 2012 to 2015 he was the Global Director Communications at IWC Schaffhausen, and from 2015 to 2016 he was the Chief Marketing Officer and Vice President Special Projects at Octo Telematics. In 2016 he became Chief Sales and Marketing Officer at Omoove, and in 2017 he was an Investor at both KPI6 and YOCABÈ. In 2019 he joined the Corporate Advisory Council at SolBridge International School of Business. Most recently, he has been the Co-Founder of Markible since 2021 and Chief Sales and Marketing Officer of Wallife since 2022.
Session 4: Ethics and coexistency
AI Conscience: Unravelling Ethical Dilemmas
In this class, we dive into the field of AI ethics with a special focus on the power dynamics of data-driven technologies, such as AI. We examine how governments, corporations, and academic disciplines exert their authority in shaping the role of data and AI technologies within our society.
We'll discuss why AI ethics isn't just talk but something that affects us all and explore various theories about power dynamics in the context of big data and AI.
One key concept we explore is the "data ethics of power", a framework articulated by Hasselbalch in 2021. This framework serves as a powerful lens through which we can illuminate the often-hidden structures of power at play.
Ultimately participants will gain a profound understanding of Algorithmic Fairness, enabling them to identify and mitigate biases in AI systems while ensuring equitable outcomes.
19 December 2023

11:00 - 13:00 CET
Registration closes 18 December at 15:00 CET.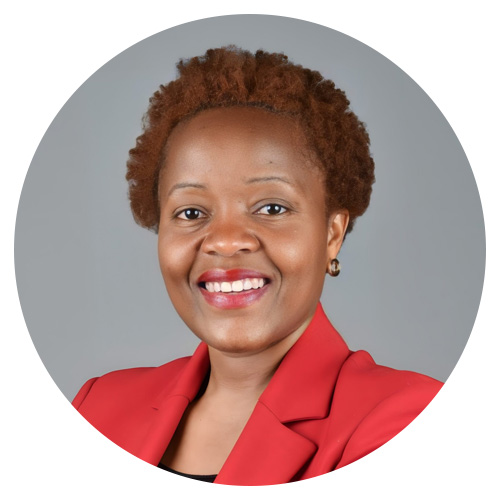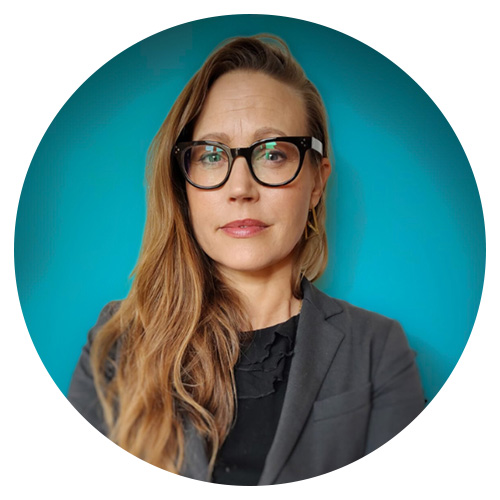 Learning Topics
Gain insights into AI ethics, emphasizing power dynamics in data-driven tech.

Explore theories of power dynamics in the era of big data and AI.

Uncover the "data ethics of power" framework for analyzing hidden power structures.

Develop a human-centred perspective on AI development, focusing on fairness and ethics.

Algorithmic Fairness, Transparency, Privacy, Human Value.
What You'll Take Away
By the end of this session, you'll have:
A deep understanding of AI ethics and its connection to power dynamics in data-driven technologies. 

An appreciation for the practical implications of AI ethics in our daily lives. 

Knowledge of key theories related to power dynamics in the context of big data and AI. 

Familiarity with the "data ethics of power" framework for analyzing hidden power structures. 

Familiarity with algorithmic Fairness and AI bias mitigation.
Biography Neema Balolebwami Nelly
Neema is a Founder, Data Scientist, Full-Stack Web Developer, and Economist. She is actively engaged in harnessing the potential of artificial intelligence, emphasizing the crucial role of ethical considerations for the betterment of society. Her work showcases a fusion of technical expertise and a deep commitment to ethical and responsible AI practices".
Biography Gry Hasselbalch
Gry Hasselbalch is a Danish author and scholar with nearly two decades of international experience in researching technology politics, power dynamics, ethics, and human rights in the digital age. She holds a PhD in data ethics and is the Key Expert in AI ethics for the EU's International Outreach for a Human-Centric Approach to Artificial Intelligence initiative (InTouchAI.eu). Gry's expertise has influenced the EU's AI ethics guidelines and strategy, and she has served on various ethics committees, including the Danish government's Data Ethics Expert Committee and Bayer's Bioethics Council on Human Health. Gry co-founded DataEthics, a non-profit think tank, and authored influential books and reports on data ethics and AI. Her insights have made her a sought-after speaker at global policy events and influential organisations worldwide.