Although data is the lifeblood of the digital economy, many companies are blind to the value of the data they create. It's time for that to change!
From a deep dive into the latest techniques to an opportunity to get hands-on with real-world data projects, the Data Science for Business Innovation course equips professionals with the skills they need to succeed in a data-driven world.
Developed in partnership with Politecnico di Milano, a leading scientific-technological university, the course starts by laying a foundation in data science, including big data, machine learning, data valorisation, and communication.
During the course, you will also learn about the value that data science can bring to an organisation, and how business leaders can use data to become better problem solvers. Building on this foundation, the curriculum then turns to the technical nuances of data science, covering such topics as:
Supervised, unsupervised, and semi-supervised methods
Classification, clustering, and regression techniques
NoSQL data models and technologies
Scalable cloud-based computation platforms
Map-reduce and analogous platforms
Hadoop and Spark
Through a mix of one-on-one training, hands-on activities, success stories, and group learning, you will set up and execute your own data science project, and use the newly learned knowledge and skills to solve real-world cases.
With the knowledge and experience gained during this course, you will be well-positioned to leverage data analysis to redefine your organisation's approach to problem solving.
You will also have the confidence to ask the right questions, identify the most pressing problems, and implement data-based solutions. Most importantly, thanks to your ability to make informed decisions, you will be able to lead your company's transformation into an innovative, data-driven business.
Our Data Science for Business Innovation course is designed for professionals looking to upskill in data science and/or implement data-driven decision-making into their organisation:
Learn more
Want to know more about the content of the course?
All our courses are taught by some of the leading minds in academia, research, business, and industry. Our diverse faculty come from a range of backgrounds, and each brings a unique perspective to your learning experience.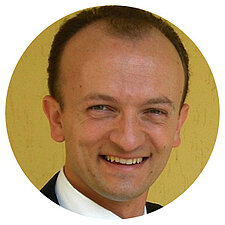 Marco Brambilla
Professor
Politecnico di Milano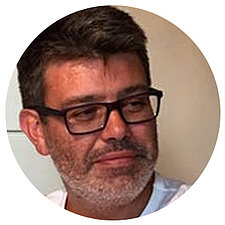 Emanuele Della Valle
Associate Professor
Politecnico di Milano
All participants receive an EIT Digital - Politecnico di Milano joint digital certificate of completion.
Customisation and Discounts
All our Professional School courses can be fully customised to meet the unique needs of your organisation. We can even run the courses right at your premises.
EIT Digital also offers a number of non-cumulative discounts:
EIT Digital Partners: -25%
Multiple registrations from same company: -10% for the 2nd, -15% as of 3rd participant
Ready to take your data science skills to the next level?