Why choose EIT Digital Professional Courses?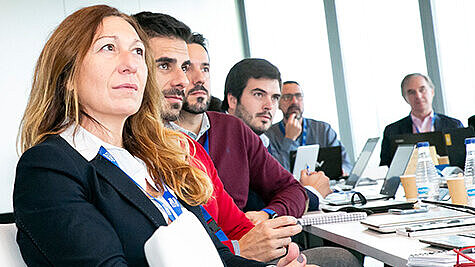 FUTURE-PROOF YOUR CAREER WITH EIT DIGITAL
EIT Digital Professional School courses help businesses and entrepreneurs access and acquire breakthrough digital innovation knowledge.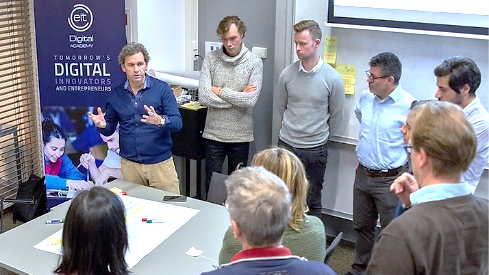 HIGH QUALITY, INDUSTRY-RELEVANT COURSES
Follow the example of 3,000+ EIT Digital graduates and acquire the skills to drive your company's digital transformation.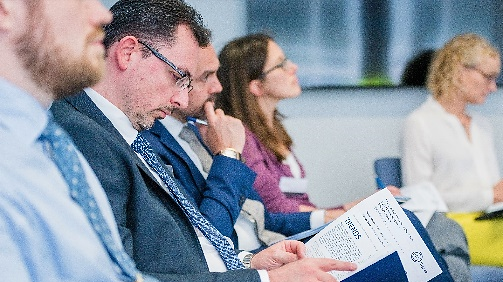 BLENDED LEARNING FOR THE BUSY PROFESSIONAL
Our compact courses' innovative blend of self-paced online learning and in-person live classes are ideal for the busy professional.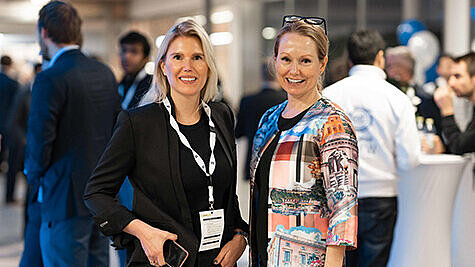 ACCESS OUR PAN-EUROPEAN ECOSYSTEM
Learn alongside and from premier thought leaders and digital disruptors, part of our network of 300+ companies, SMEs, start-ups, universities, and research centres.
'I was looking for more practical learning, less on technology and more on what it means from the economic and management perspective. The content provided was stellar, and the instructors were well-prepared and knowledgeable.'
Jorge Gimeno Pawlowski
Atland Consulting
'I definitely feel that I gained valuable new information on the blockchain after attending the EIT Digital course. Our two professors were highly knowledgeable and well prepared. It was such a pleasure to listen to them that it took no effort to focus despite a very intense course with few breaks.'
Rita Járdán
Head of Finance & Senior Relationship Manager, Freeway Entertainment Group B.V